O'hisa Skinfood, a plant-derived product for Men and Women
We are all familiar with the expression 'you are what you eat' and this definitely applies to the health of our hair and skin. Good overall health is reflected in lustrous, healthy hair and radiant skin. Shortages of essential nutrients have an immediate impact on our external beauty. Both men and women frequently have to deal with hair and skin problems. Most products promise the earth but actually deliver little in terms of results.
Skin Food from Plants
O'HISA helps to retain the skin's elasticity and softness and reduces visible signs of aging. Fine wrinkles are reduced and the skin's texture becomes smoother. O'HISA increases your immunity in addition to giving the right boost to your complexion at any age.
BUY
For members : select your products,
use code and confirm your order.
For the Netherlands we work with Care by Nature as exclusive distributor.
All WHC Labs products are available on www.carebynature.nl
INGREDIENTS
O'HISA 100% Natural plant- derived ingredients, Rich in Omega-7 from Organic sea buckthorn oil via super critical extraction, Omega-9 from extra virgin olive oil with olive extract (Olea europaea, fruit), Hyaluronic acid (Hyabest®) Hyaluronic Acid derived from Plants, Hydroxytyrosol, Superoxide dismutase (SOD) Extract from Cantaloupe, a special Melon type with Extraordinary Properties, Zinc, Copper, Vitamin B2, B5, B6, B12, D-biotin, Folic acid and natural astaxanthin with Scientifically Proven Efficacy.
Powerful Antioxidants Pure Quality, No Chemical Solvents No Beef Gelatin, suitable for Pescovegetarians Gluten-free - Lactose-free
For Hair, Skin, Nails
and Mucous Membranes
O'HISA is the acronym for Omega Hair Immunity Skin Anti-Aging. This exceptionally pure cocktail of natural ingredients is exclusively derived from plants. It contains 100% plant-based hyaluronic acid (a substance that naturally occurs in our bodies and acts as a 'lubricant', but whose production declines as we age), natural astaxanthin (a versatile carotenoid), a special melon extract and sea buckthorn oil.
Healthy Inside, Beautiful Outside
O'HISA helps to retain your skin's elasticity and softness, and reduces visible signs of aging. The zinc, vitamin B2 and beta-carotene (provitamin A) from sea buckthorn oil help to maintain healthy, smooth skin, whereas biotin and zinc contribute to keeping a full head of hair. O'HISA also promotes the successful functioning of the immune system (zinc, vitamin B6, B12, folic acid, copper and beta-carotene/provitamin A). Betacarotene (provitamin A) plays a crucial role in the condition of the mucous membranes and zinc helps to keep your nails in top condition.
Protects Blood Fats against Oxidative Stress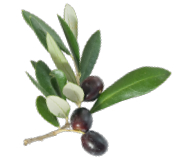 O'HISA is a unique and scientifically tested complex that contains 100% natural ingredients. We call it a SkinNutraceutical, because nutrients such as zinc, vitamin B2, biotin and betacarotene (provitamin A) from sea buckthorn oil help to keep your skin healthy. Antioxidants such as vitamin B2, zinc and copper help to protect your body cells against oxidative stress.A dose of hydroxytyrosol (5 mg), a polyphenol from olive oil, protects the blood fats against oxidative stress.*
* Beneficial effect with a daily dose of 20 g olive oil
Extra Nutrients of the Purest Quality
The organic sea buckthorn oil (omega-7) is obtained using a supercritical fluid extraction process. This is an environmentfriendly procedure at low temperature without the use of chemical solvents. 'Extra virgin' olive oil refers to its highest possible quality. Because the olives are processed immediately after being picked, their aroma, colour, taste and composition remain nearly perfect. The natural astaxanthin (a pinkish-red pigment found in shrimp and microalgae) is thoroughly tested, which is a measure that guarantees a reliable quality. Extramel® superoxide dismutase (SOD) is derived from a concentrate of the cantaloupe melon. Extramel has been extensively tested for human consumption. Thanks to its exceptional purity and stability a mere 10 mg per day are sufficient to benefit from this SO. Unlike most hyaluronic acid preparations, which are derived from chicken combs, shark fins or whale cartilage, Hyabest® is obtained through biofermentation and is of non-animal origin. Hyabest is also 100 % pure hyaluronic acid, whereas many other cheaper products only contain 11 %.
Info for Professionals
Are you a physician or health therapist looking for detailed scientific information on Omega 3 and synergetic ingredients? Click here
Directions of use for Adults
One softgel a day. Do not exceed the recommended daily dose.
Guidelines
Food supplements cannot replace a varied and balanced diet or healthy lifestyle.
Other Ingredients
Fish gelatine; thickening agent: beeswax; humectant: glycerol; antioxidant: tocopherol-rich extract; thickening agent: soy lecithin; colorants: titanium dioxide, sodium copper chlorophyllin.
This product does not contain wheat, gluten, dairy, GMO's or artificial preservatives.
Other Guidelines
Store in cool (max. 25°C) and dry conditions, away from direct light. Do not freeze. Keep out of reach of small children. Notification number: NUT/PL/AS 2164/12
Additional information
Pack of 30 and 60 softgels